Well, even though we had to live through another dreadful year of the pandemic, there was one silver lining – heavy metal in 2021 was phenomenal. I've been scribbling out "Best of XXXX" metal lists for nearly three decades now and I can't remember a more difficult time making my selections. I started December with nearly 100 contenders, which is more than double the normal amount. Reluctantly, I sharpened my axe, waded onto the battlefield and went to work. When the last hell beast fell from my blade, I surveyed the carnage and discovered I had hacked out one of my most diverse and dynamic lists of the last few years.
So here it is. My Top 25 Metal Albums of 2021, counted down with covers and creative thoughts.
You can also listen to me talk about these albums with my buddies on our monstrous Metalheads Podcast Top 25 Albums episode, which dropped a week ago – Metalheads Podcast Episode 122: The Top 25 Metal Albums of 2021.
I hope you find a few albums on my list that you haven't heard, crank them to 11 and devil horn your way into a brand new year filled with love and wonder. Keep safe and stay metal.
25. Hellish Form – Remains
Translation Loss Records
https://hellishform.bandcamp.com/album/remains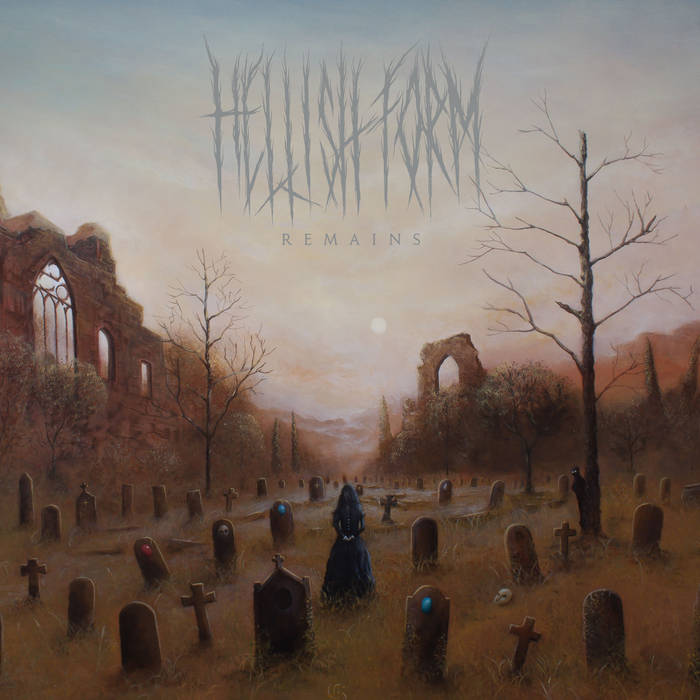 This album is a unique mixture of funeral doom, sludge and synth. I love how the heavy doom passages descend into these glistening electronic movements. Remains is harrowing and achingly emotional. It floods your heart with dread, then pricks these little pinholes of hope and light in the darkness just to let you know there's a chance you may not die alone in some remote crevasse at the end of the world.
24. The Crown – Royal Destroyer
Metal Blade Records
https://thecrownofficial.bandcamp.com
Royal Destroyer is an absolute dog. It never stops coming after you. It never lets up. It's just song after song of relentless, "chopper, sick balls" melodic death thrash that's been a joy for me to spin all year. This is now my favorite Crown album and that's saying something for a band that's been at the game a long time.
23. Ghastly – Mercurial Passages
20 Buck Spin Records
https://listen.20buckspin.com/album/mercurial-passages
Mercurial Passages is a vicious, psychedelic dream quake of death metal. Big, menacing sound with a dose of atmospheric, meditative strangeness that offers a little something different than any other death releases this year.
22. Project: Roenwolfe – Edge of Saturn
Divebomb Records
https://projectroenwolfe.bandcamp.com/album/edge-of-saturn
A rousing, U.S. power metal beast with monster hooks and infectious songwriting that's roared to life by a twin-turbo, 6.5-liter V12 thrash motor.
21. Felled – The Intimate Earth
Transcending Obscurity Records
https://felledblackmetal.bandcamp.com/album/the-intimate-earth-folk-black-metal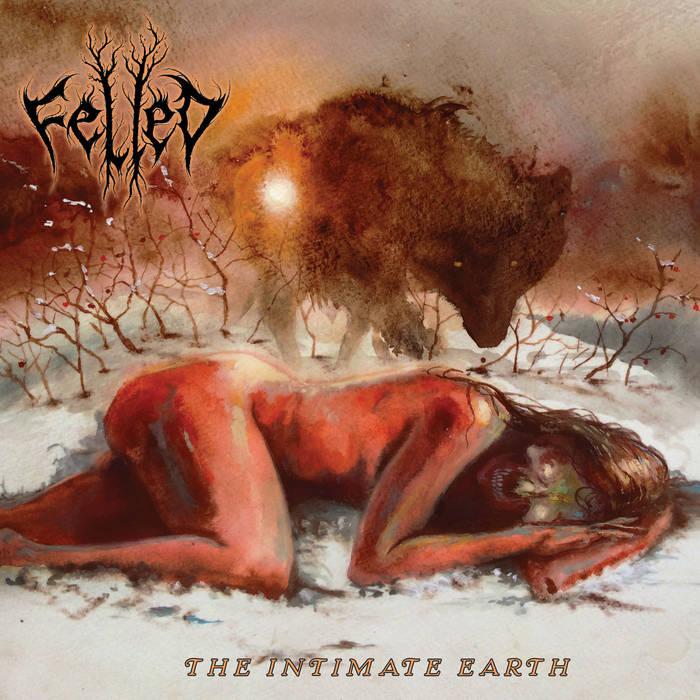 Sorrowful, wintry black metal with gorgeous violin work that instantly transports me to a dark tundra on some outer rim world where the snow never stops falling.
20. Eximperituserqethhzebibšiptugakkathšulweliarzaxułum – Šahrartu
Willowtip Records
https://eximperitus.bandcamp.com/album/ahrartu
Colossal, old school death with slow, bone-pulverizing riffs, double bass, Infinity Well deep vocals and a mystic, occult feel to the tracks that makes me feel like I'm being absorbed into the folds of the anti-universe.
19. Silver Talon – Decadence and Decay
Salem Rose Music & M-Theory Audio
https://silvertalon.bandcamp.com/album/decadence-and-decay-2
This is power metal that goes a step beyond. This is triumph metal. Huge Maiden-esque three-guitar attack, technical skill at level 12, phenomenal tempo shifts and lead vocals that will swell your chest with so much pride there's a good chance you'll lift off the couch like a human hot air balloon.
18. Рожь – Вечное
Reflection Nebula Records
https://bandrye.bandcamp.com/album/–4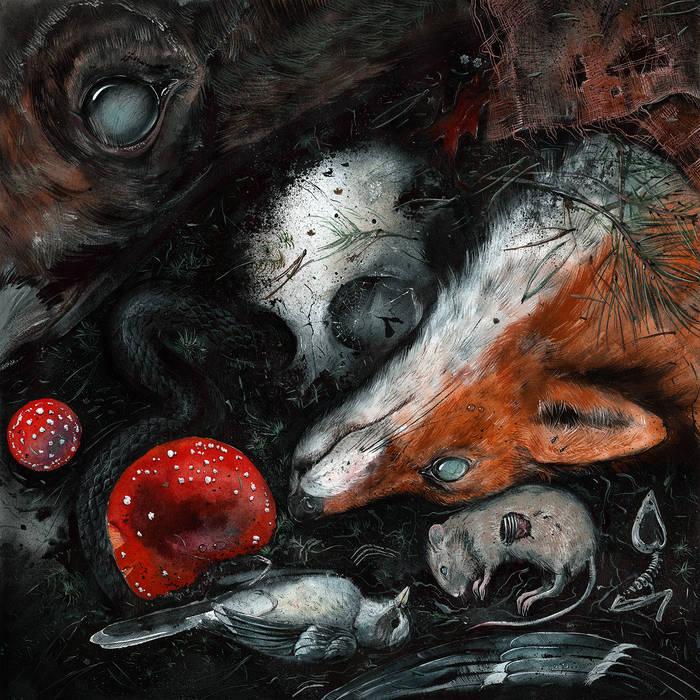 A late night listen of haunting, monstrous blackened doom and post metal that wraps around you like tentacled beast in a low lit room.
17. Lascaille's Shroud – The Gold Flesh of the Sun
Self-Released
https://lascaillesshroud.bandcamp.com/album/the-gold-flesh-of-the-sun
A galactic meld of progressive metal, death and doom with touches of electronica and lyrics inspired by science fiction books, video games and movies like the hugely underrated sci-fi film, Sunshine. I've enjoyed all the releases from Lascaille's Shroud, but Gold Flesh of the Sun is my favorite.
16. Stormkeep – Tales of Othertime
Van Records
https://stormkeep.bandcamp.com/album/tales-of-othertime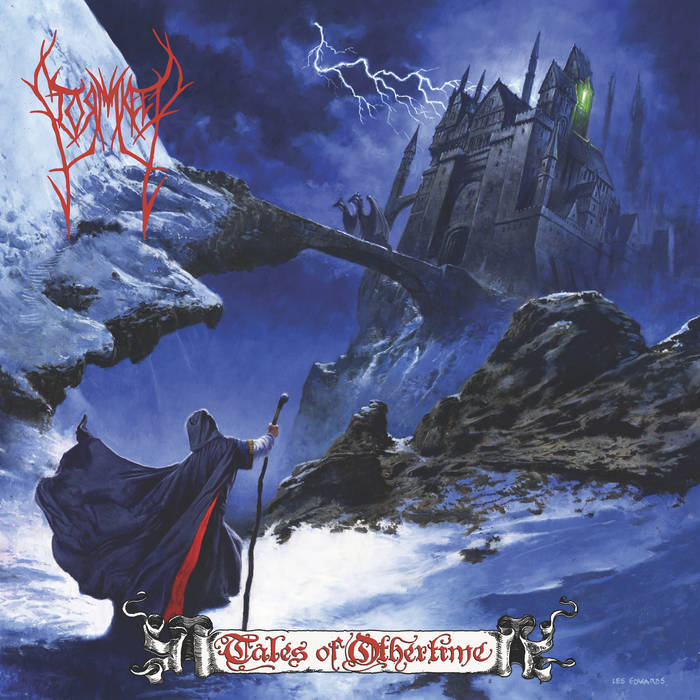 Black metal meets Lord of the Rings! This album evokes mythical landscapes and dragon battles from a legendary realm of blood magic and chaos. If you're into sinister, second-wave black metal and dazzling elven archers, then you will love the grand, dark fantasy chronicles on Tales of Othertime.
15. Hadit – With Joy and Ardour Through the Incommensurable Path
Sentient Ruin Laboratories
https://sentientruin.bandcamp.com/album/with-joy-and-ardour-through-the-incommensurable-path
This is massive, death metal sorcery that sounds like an audio book of spells for releasing kaiju space demons from their ancient cosmological slumber. This record pummels and enchants me, and should be on a lot more year-end lists.
14. Glassing – Twin Dream
Brutal Panda Records
https://glassing.bandcamp.com/album/twin-dream
Twin Dream is a fiery asteroid of post-metal, sludge, black metal and noise rock that explodes on impact, then shimmers with strength, charisma and grace in the crater left behind.
13. The Silver – Ward of Roses
Gilead Media
https://gileadmedia.bandcamp.com/album/ward-of-roses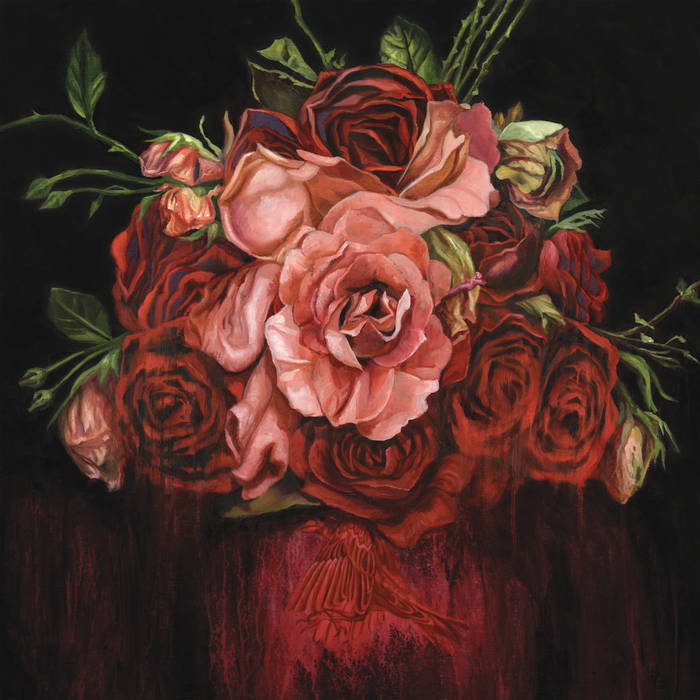 A savagely romantic gift of black metal, goth, death and post metal that will widen your eyes and electrify your heart like a defibrillator struck by lightning.
12. Noltem – Illusions In The Wake
Transcending Obscurity Records
https://noltemband.bandcamp.com/album/illusions-in-the-wake-atmospheric-black-metal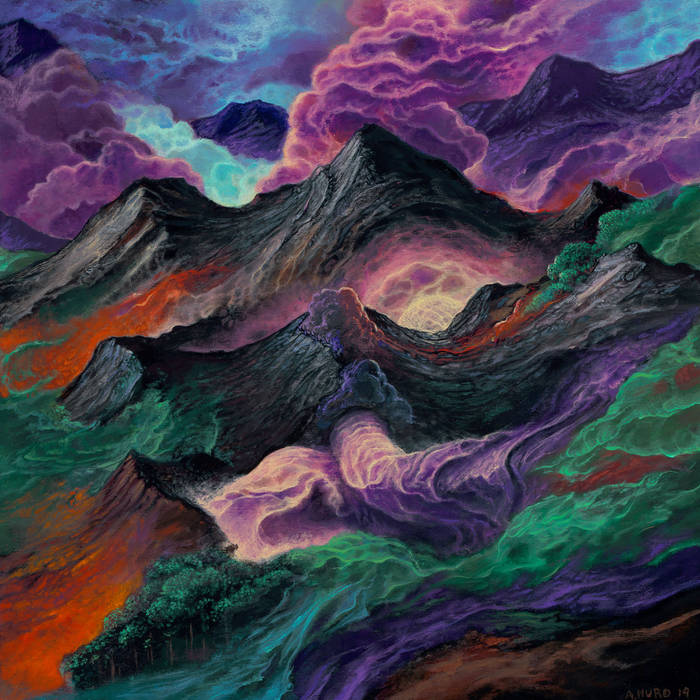 Infectious, atmospheric black metal with progressive and psychedelic colors swirled into its canvas of serene melodies and gut wrenching, anthemic fury.
11. Wheel – Preserved in Time
Cruz Del Sur Records
https://wheeldoom.bandcamp.com/album/preserved-in-time
Preserved in Time is seismic doom with fantastic, crooning vocals and a planetary rotation of thick, gloom-powered guitar.
10. WODE – Burn in Many Mirrors
20 Buck Spin Records
https://listen.20buckspin.com/album/burn-in-many-mirrors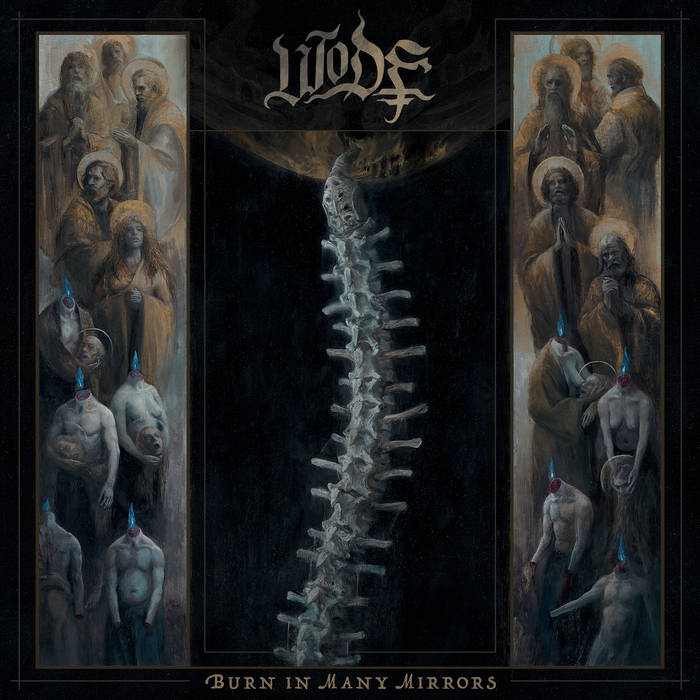 This album is a ferocious and memorable detonation of black metal, melodeath and crusty thrash that's incredibly fun, catchy and vivacious from beginning to end.
9. Anti-God Hand – Wretch
American Decline Records
https://antigodhand.bandcamp.com/album/wretch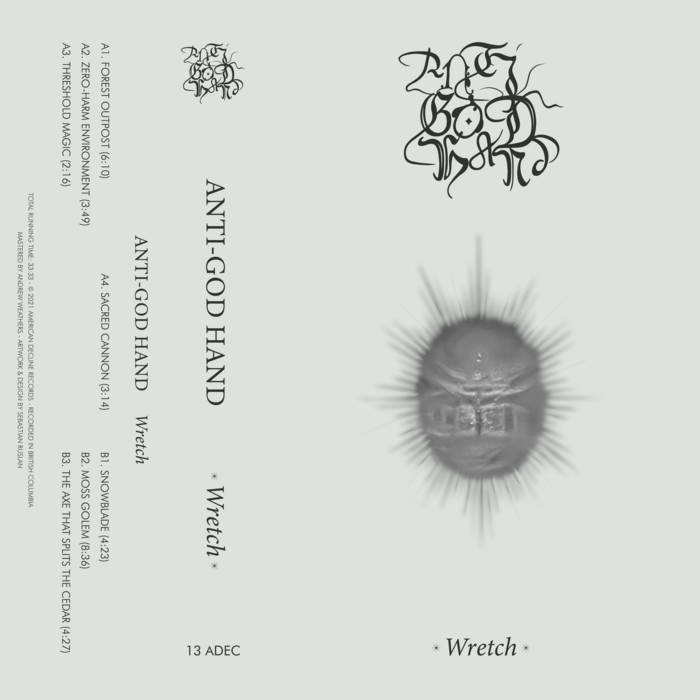 Bleak, brooding, cosmic black metal layered with progressive technical precision, mournful cascading guitars, tortured rasps and nuanced atmospheric depth – all wrapped in a double layer of heart-rending razor wire.
8. Phrenelith – Chimaera
Nuclear Winter Records
https://nuclearwinterrecords.bandcamp.com/album/chimaera
Like its namesake, Chimaera is a ferocious, fire-breathing creature of lore. The riffs are brutal and surprisingly catchy. The drumming is bombastic and there's this dark magic atmosphere that washes over the album like a dread mist rolling over a moor.
7. Seven Sisters – Shadow Of A Falling Star Pt. 1
Cherry Red Records
https://sevensistersheavymetal.co.uk/album/shadow-of-a-fallen-star-pt-1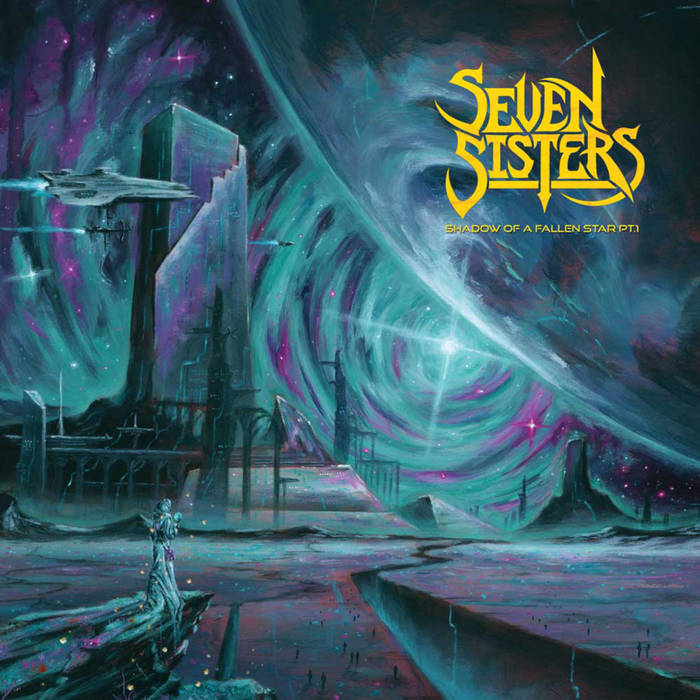 Shadow of A Falling Star Pt. 1 sounds like it could have been part of new wave of British heavy metal if it formed in outer space. Extraordinary, tuneful songs driven by glorious guitar leads and passionate vocals that both soar and sear like a collision of hydrogen and helium inside you.
6. Carcass – Torn Arteries
Nuclear Blast Records
https://carcass.bandcamp.com/album/torn-arteries
Phenomenal, modern death metal majesty with a rock 'n roll heart. How these old timers can put out an album this vibrantly alive and compelling after being around for 35 years is beyond me.
5. Khemmis – Deceiver
Nuclear Blast Records
https://khemmis.bandcamp.com/album/deceiver
Dark and stunning, new doom and trad metal mutant, inspired by the despair of the pandemic, but propelled by a twin guitar light-storm of creativity, walloping drums and the expressive, emotive vocals of Phil Pendergast. Check out Metalheads Podcast Episode 121, where the boys and I talked with Phil for 5 hours about the band, the effects of the pandemic on Deceiver and the Top 5 songs we want played at our funerals.
4. Sepulcros – Vazio
Transcending Obscurity Records
https://sepulcrosdoom.bandcamp.com
Sepulcros plays hypnotic and enthralling funeral doom/death that sounds like it was excavated from an ancient tomb for a fallen god inside the cracked core of a savage earth. On this debut album they have created a devastating, primeval atmosphere that pushes the funeral doom genre into sinister new places I haven't really heard before.
3. Unreqvited – Beautiful Ghosts
Prophecy Productions
https://unreqvited.bandcamp.com/album/beautiful-ghosts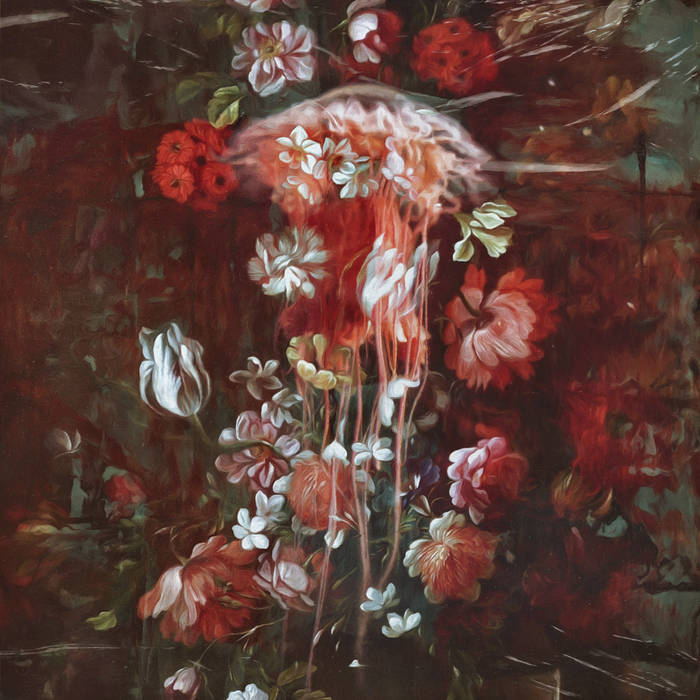 This is such a breathtakingly gorgeous and transcendent album. Imagine being stabbed through the chest and watching the blade break off in your heart where it roots and grows into flowers of soft light inside you. That's this record.
2. Iotunn – Access All Worlds
Metal Blade Records
https://iotunn.bandcamp.com/album/access-all-worlds
This album is a perfect flight of progressive, sci-fi death metal. Every song is gorgeously crafted and star-charged with hooks, emotion and a deep sense of cosmic wonderment. And Jón Aldará turns in an extraordinary performance on both clean and growled vocals. If your home planet suddenly explodes and you somehow survive that catastrophe, this is the soundtrack you'd want to throw on as you float alone through the debris in your escape pod… and gaze upon the vast, fearsome universe.
1. So Hideous – None But a Pure Heart Can Sing
Silent Pendulum Records
https://silentpendulumrecords.bandcamp.com/album/none-but-a-pure-heart-can-sing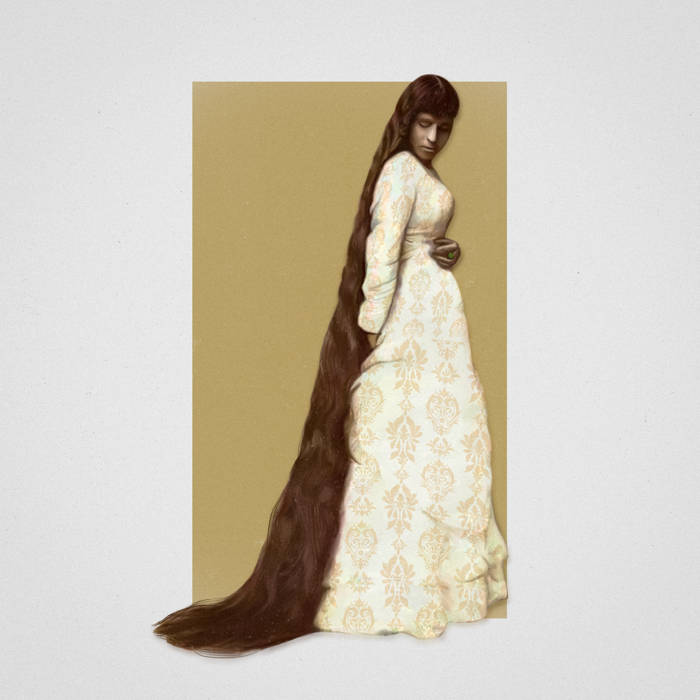 I did not expect this album to top my list. I had never heard of So Hideous before December and their record wasn't even on my radar. I just happened to stumble upon it on Bandcamp one day and instantly fell in love. None But a Pure Heart Can Sing is a glorious, orchestral/progressive post-black metal album blanketed with violins, trumpets, saxophones and a ghost infusion of post-hardcore trauma. There is a lot going on, but somehow everything flows seamlessly from start to finish. It never feels disjointed. It never feels forced. So Hideous has delivered an epic, avant-garde metal collection that's a joy to listen to. Every song on None But a Pure Heart Can Sing sounds new, essential and distinguished. It is artful, bombastic, beautiful and cinematic. It is the most stunning and emotionally satisfying music I heard this year.